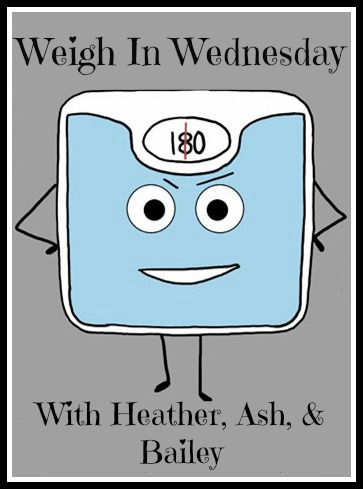 188.6. Up another .2 from last week. I'm not surprised considering the weekend eating. Sooo, I just have to pick up the pieces and start again this week. So far since Monday things have been pretty good and I've been within my calorie range. Plus exercise has been good so far this week too. I walked both today and Tuesday and also played around with the Tennis ball machine yesterday. (Monday was a help the in-laws day, so I didn't get anything done then). I'm going to see how I feel tomorrow and then decide about Tennis Lessons. Either way, Chris will go. I did ok with the ball machine, but lessons may be a whole different ball of wax. The foot still does hurt after extended periods of exercise.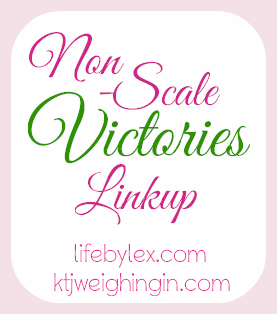 I was worried that today's weigh in was going to be dismal so I decided to play around with MS Paint and show some face comparison pics. That usually helps with the scale doesn't quite behave so I came up with this:
So I'm totally gonna call this my NSV for the week! What 57 pounds looks like and the facial changes!
We have a fun weekend planned. I'm taking the day off Friday and Chris is only working half a day and then we are driving to Lake Charles to see Barenaked Ladies in concert! For the rest of the weekend, we had originally planned on having my Uncle in town but he had to reschedule so now our entire weekend has opened up! Looking so very forward to this weekend especially since tomorrow is my "Friday"! And then Monday is my Doctor's appt for my foot/ankle. I'm ready to hopefully have some answers there.
Chris and I got caught up FINALLY with American Horror Story! Love it! What a great show and season 3 is filmed in New Orleans, so we are very excited and loving this new season too! So now we have to find something else to watch on the weekends. Maybe we will pick up Friday Night Lights or Sons of Anarchy again. I'm still trudging through Doctor Who when I go to the gym. Not as dismal as it sounds, trust me. I just don't want David Tennant's episodes to end! And then of course, there is Sherlock to look forward to after the Doctor Who specials later this year! Ok totally geeking out about tv is my middle name. :)
Hope you all are having a wonderful week!