I have a couple to share today so let's do this!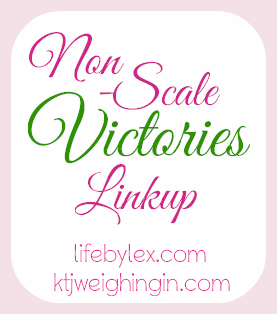 1. New Coat - size Large! No more XL for me! It is a little snug around the boob area but hopefully those puppies will start deflating soon enough.
2. The "One Wedding Ring To Rule Them All" is starting to get a bit loose even on my middle finger (especially when it's cold out). I almost lost it the other day at the bowling alley. It just about flew right off. I'm sure Golem would have been happy but I was not. I may have to start wearing it around my neck ala Frodo.
3. Just the simple fact that I'm back on the wagon this week. It's been such an awful last two weeks all around but I can't really do anything to fix the situation. I just have to pick up myself and make this work. (On a side note, we did get some not so good news about Mr. Bill. I'm not going to post it here, but I'm pretty sure you guys can understand what I'm not saying. I'll just say that he will be under at home hospice care once he does leave the hospital.)
Anyway, we are one step closer to Friday! Hope you guys have a wonderful week. Mr. SkinnyGeek and I are going to try to make it to tennis lessons tonight. Hope that it works out. I've missed it!