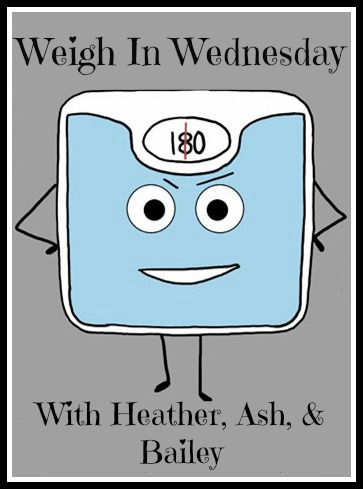 Good morning everyone!
Let's get right to it. The scale finally starting behaving! Gee, it's amazing that actually staying on track with eating and getting in exercise make a difference. *smacks myself in the head*. It really is that simple.
I'm down 3.8 this
week
. I am THRILLED to finally be heading in the right direction again. Seriously. I was about to panic if I edged any more into those 190s. I was really hoping to be below 185 by Thanksgiving but not sure if that is gonna happen. Will give it the ole college effort though!
Thanksgiving officially starts today for me. We are having our luncheon and it should be nice. The last few years they have catered a wonderful menu with all the normal Thanksgiving goodness. Yea, I'm totally going to have to get some serious exercise in today.
Speaking of exercise, this week has been going good so far. Monday I woke up to rain so I wasn't able to get a run in. Instead I got on the elliptical and started "The End Of Time Part 1" episode of Doctor Who. I did that and then yesterday squeezed in a mile after work of running and then to the gym for more Doctor Who on the elliptical there.
Mr. Skinny Geek texted me before I could finish an hour in and said dinner was ready. It worked out well though because I was seriously about to start ugly crying during "The End of Time Part 2". So I still have to get through this episode. Have you fellow Whovians been watching the specials that have been airing this week?
And if you are still interested, (you don't even have to be a Whovian!) but let me know if you guys get at least 50 minutes of some sort of exercise in on this coming Saturday in honor of the 50th anniversary! Just email me what you did and feel free to include a pic (and especially in your D.W. swag if you have any!) Send your email to skinnygeekwithin@gmail.com .
I haven't done an official exercise minute challenge for myself this month. I just wasn't sure with all that we had going on what I could commit too, especially not knowing Father-In-Law's health status for a while there. Now that I seem to be back on a more normal schedule at the moment anyway, I'm totally missing not having that accountability even though I know I'm putting the effort in. I'll definitely get back to doing that in December I think.
Alrighty friends, how did you guys do this week? How are you preparing for Thanksgiving?