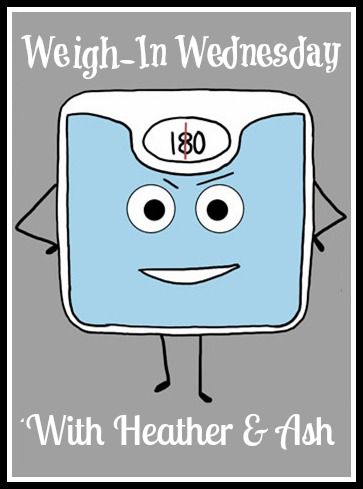 Good morning everyone. Let's get this out of the way................
Womp womp. No change this week. Same
number
as before (which is also California police code for a murder, in case you didn't know!) See, I try to educate my friends too.
I'm slightly disappointed but I really have no room to complain. This weekend was filled with family and lots of visiting and food (and maybe more than a few beers) so the fact that I stayed the same is really a miracle.
************
Today is Chris and my anniversary! 9 years! I can't find any pics from our wedding (mostly because I hate them, or I guess I should say, I hate how I look in them.) So one of these days I definitely want to have a re-do and maybe renew our vows and have proper wedding pictures. Until then, here's a couple of candid shots over the years.
Last month
One of our first dates. We were so young (and skinny)!
We don't have too much planned this time around. We may go out to dinner and a movie this weekend. (Or if we can finally get our paws on a PS4 on Black Friday, then I'm sure that is what we will be doing all weekend long!) Such a romantic life we lead!
Speaking of Black Friday, do you guys go out and hit the stores? We don't usually but since we are on the prowl I think we will hit Best Buy for sure. Maybe a couple more, it just depends. I really want to try to get as much shopping done this weekend but I think most of it will be done from the comfort of my house and in my jammies.
My mom and I stopped in Target yesterday and I found some great and really cheesy things that I must have.
Epic kitten leggings!
T-REX on an Ugly Sweater!
Are you guys ready for Thanksgiving? What are your plans? I'm trying to just be sensible and if I want something, I will eat it but just in moderation. My main plan I think is to not overeat. I will get a small amount of everything that I want. Thanksgiving is only one day, plus hoping the exercise will off-set some of the damage.
We have had so much going on this week that exercise has definitely been on the back-burner for me, but I am determined that I will get my own Turkey Trot in tomorrow. It's supposed to be really, really cold here. 25º! That is REALLY unusual for us this time of year. So I'm slightly freaking out about how I'm going to do this. I am definitely planning on layering but I don't have any long pants, just capris. I do have my normal, everyday compression stockings and then I may put some knee-high socks on as well. I'm thinking at least 2 shirts and a sweatshirt over the rest and earmuffs, hat and gloves. I don't know how you guys up North do it!
No cat picture in this post. They haven't been doing anything cute the last few days. So here's some pelicans that were outside Middendorf's Restaurant this past weekend.
If you are traveling, stay safe. If you are staying at home, enjoy spending time with the ones you love! Wishing everyone a safe and wonderful Thanksgiving!