Wow! I started this blog initially just to write down my thoughts. I never thought anyone would read it, much less follow along with me and my journey. The accountability of this blog really seems to work well for me and keeps me honest in everything that I do, especially in all the ups and downs of weight loss and trying to live a healthier lifestyle. This is the longest weight loss streak ever that I've been on and I really think it just comes right back down to this blog and being honest with myself.
So from the bottom of my heart, THANK YOU to all my new friends that I have made on this journey. You guys are the ones that I think of after a long day and I just don't want to do anything but go home and crawl into my jammies. You are the ones that help keep me on track when I start to stray. I read every single comment and try to respond to each either by comment or by email (or both!)
Ok enough mushy stuff. Time for
Weigh In!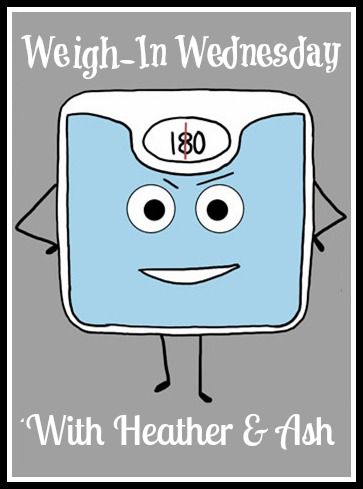 Once again I'm joining the Weigh-In Wednesday linkup with Heather and Ash!
I'm up .4 this week.
I'm a little disappointed. I was really hoping for another loss especially with starting the Mile Challenge but I am on the tail end of a visit with Aunt Flo, so I suppose I'll blame her for this travesty.
Oh well, onward and downward!
I also made a Cinnamon Roll Protein shake the other day. Not sure if I've shared this one before, but here it is again, if I have. I think I also got this one from Katie with Runs for Cookies
Cinnamon Roll Protein Shake
1 cup unsweetened vanilla almond milk
1 serving vanilla protein powder
1 Tbsp. Oreo pudding mix
1 Tbsp.butterscotch pudding mix
1 Tbsp. Torani sugar-free caramel syrup
1 Tbsp. pecans
1/8 tsp. cinnamon
1/4 tsp.
each
guar gum and xanthan gum (optional)
1 cup ice cubes (I use 10 cubes)
Soooo, if you watch Sherlock, what did you think of the first ep of series 3? IT WAS AMAZEBALLS!!!!!!!!!!
Apparently I've been on a Cumberbatch streak. I went and saw 12 Years A Slave on Monday too. So Cumberbatch is totally crush of the moment. Plus it's just fun to say his name. Benedict Cumberbatch. How very British!!
Ok last thing, I was looking at Oz yesterday and he was laying upside down. It got me to thinking. Have you ever noticed that the bottom of cat feet look like teddy bears?