Good morning y'all!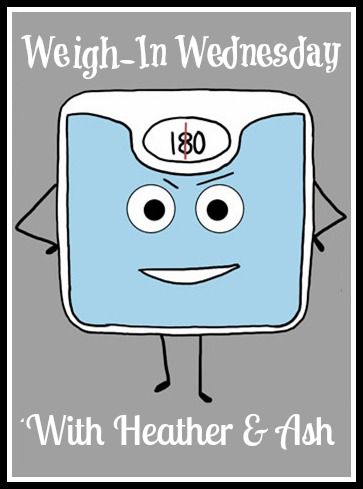 Another
Weigh In
down and I'm happy to see a 1.4 loss this week! Still not quite the lowest that I've been but slowly getting there.
Eating and exercise has gone pretty well this week and seeing the momentum on the scale is definitely encouraging! I'm 3.4 away from 60 pounds (I feel like I've been saying that FOREVER - hoovering around that 60 pound mark) and when I get back to 186.4 that will be the lowest that I've registered since I started this whole weight loss journey.
Sooo, I'm just gonna keep on, keeping on and hopefully I'll bust through that 186.4 soon.
Oh! I got my boot splint thingy in. I tried it on last night and yea, it's pretty uncomfortable but we shall see if it helps. The good news is that with the insoles that I've been using my right foot is 100% healed and my let is about 80%. I still have slight flare ups of the Plantar Faciitis in the left foot from time to time but not nearly as bad as what they used to be. I think the insoles are definitely helping and we'll see if the boot helps knock the rest of it out of my system.
C25K redo has been coming along. I'm up to W2D2 yesterday and I remember how hard it is to run in the afternoons. Dreadful run yesterday and those 90 seconds felt like an eternity in the 83º heat. I think the next day I do it, (either Thursday or Friday), I will *try* to get up and do it before work. Sunday morning when I did W2D1, it felt good and I felt like I could keep going more than the 90 seconds. But for now, I'm still just going to stick with the program as is and gradually increase time.
100 Miles Challenge - 4.8/100
Ab-ril Challenge - Day 1 - completed
Did you weigh in this week? How did you do?