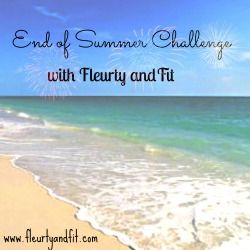 Morning guys! The week sure started out crapola but has turned around nicely for me.
A few days this week I only mustered a 20 minute walk each day. But since Monday food has been on par so hoping for a better week on the scale when I weigh in next Wednesday.
Two really cool things happened yesterday though - I hit a new record with steps and burned a shit-ton of calories in the process.
Yesterday's exercise consisted of a 10 minute walk while Chris was working on jumping off his car -
Also walked an hour while at work (on breaks and then lunch break.) After work, I went and did weights at the gym. It was arms so they feel a bit like jello today.
All week long we have been having heavy rain storms in the afternoon/early evening so once again tennis was touch and go and I got in a few showers on the way to the courts. But fortunately everything cleared up and I was able to go to Stroke of the Month Clinic. Ronnie (the coach) only had me do about 30 minutes of drills when he noticed that 3 older gentlemen needed a 4th for Doubles so he *ahem* volunteered me.
Batman was just as surprised as me
The match (by the time I got there) was going full swing *ha!* so I jumped right in and my usual nervous self made a couple of errors but then I calmed down and actually placed the ball well and even made a couple of nice volleys. Until I managed to double fault to end the game. Ooops. I never double fault. Gah. So embarrassing! But it was fun and they were nice but viscous (which is how I'd want it. I would have felt bad if they held back just because of me).
After I got home and showered Doyle and I watched a little of Murray vs. Djokovic's match that I dvr'ed.
And I ended the day with a wonderful Cinnamon Roll Protein Shake. I'm hoping to buy some pumpkin this weekend so I can make a Pumpkin Spice one. That will be yummy I think.
Overall though, so far the week has been good and as long as I can keep away from margaritas this weekend I should be set. I'm still beer-free so there's that too!
OH one last thing. I did pull a muscle in my booty last night. It hurt a good deal after tennis and it's still a little tender today. But moving, I seem to be ok. Getting up and down is a different ball of wax though. I may try to ice it a bit more tonight after work. I spent last night googling Gluteal Sprains/Pulls and not much to do other than rest but honestly, it doesn't really hurt when moving. I even managed to be a member of the 5am club this morning and got a run/walk in with little issue with the pull.
Hope y'all have a wonderful weekend!