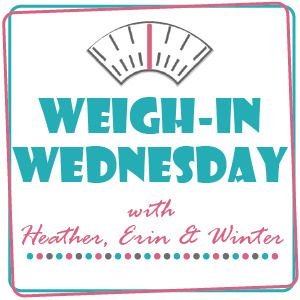 To say I've been in a funk of epic proportions is a gross understatement. And I may as well lay this on out there since I just updated My Fitness Pal to reflect where I am.
I weighed in this morning at 209.8. And to make matters even worse, I had to dig a pair of size 20s out of the "to donate" bag (I have been living in size 16s for a year and a half now).
Not sure what is going on... laziness, complacency, boredom... maybe all of the above. Had it not been for tennis, I'm afraid to know where I'd be. I'm leaving for NYC in a week and a half and I'm no where near where I wanted to be before the trip.
So here I am (again) trying to figure this whole thing out. Time to overhaul everything (again) and maybe going back and re-reading my blog from the beginning. Maybe that will spark something.
~*~*~*~*~*~*~*~*~*~*~*~*~
Tennis stuffs...
So I know I haven't been posting much lately (see above funk) but I have been playing a LOT of tennis! We actually had my last scheduled league match for the spring last night (as a team, we have one more set of 3 matches next week, but I'm not scheduled to play unless someone needs a substitute).
BUT, I did join a summer Mixed Doubles league! In fact, our first practice is tonight - it was actually scheduled to be the week that I am in NYC but the captain was kind enough to get a group together to play some with me tonight so I'm looking forward to that even though it is going to be at one of "THOSE" clubs. You know the ones where all Mercedes and BMW's are in the parking lot, and everyone is required to wear white (and I'll be proudly pimping myself out dressed in Walmart/Target hybrid white..) Fortunately we play out of our local Parks and Rec courts so it's not like we will be playing at this "club" very often. I always feel very anxious and out of sorts when I play in places like that although generally everyone I've ever encountered there has been really friendly. It's just so far out of my comfort zone that it's just one more mental hurdle I always seem to have to get over.
Anyway, I'll be meeting my new mixed doubles partner tonight too. This team has pretty high expectations. I hope that I can live up to them!
Also, very last minute but I signed up for another tournament this weekend and because none of my teammates wanted to do it since it's Mother's Day or couldn't, they placed me with another lady who needed a partner. She seems nice enough! This tournament didn't have a 2.5 level group so I am having to play above my level - 3.0. It should be fun anyways and if anything it will give me an opportunity to see how 3.0's play should I happen to move up to that level in November.
~*~*~*~*~*~*~*~*~*~*~*~*~
And finally Happy Mother's Day to all the Moms, Furbaby Moms, and Aunties out there!
Since this post has been mainly picture free, here's some Oliver and Loki pics.
"Car rides are the best" - Ollie
"Sticks are the best!" - Ollie
"Toys are the best!" - Ollie
"Loki pretending to sleep is the best!" - Ollie